Extensive Features
Innovative and Streamlined
The registration process sets the tone for an event — it is imperative that the system be efficient, effective and user-friendly.
Individual, group, and exhibitor registration
Collect payment for special tickets
Payment reconciliation
Escrow account management
Dynamic discounting
Robust reporting
Badge management and printing
Streamlined communication with attendees
Allow registrants special access to pre-conference materials by coordinating registrant data with scheduling data.
An extensive system
We range from 50 – 8500 registrants, all domestic up to 98 countries represented. Credit card processing is accepted in multiple currencies, and we represent a number of specialties as well.

Registration landing page
Along with general information and FAQ, the Registration Landing page is a great opportunity to highlight event sponsors, giving them the most exposure possible.
Highlighting the benefits of attending makes it easy for potential attendees to make a case to their superiors to fund their registration for the meeting.
Services include:
Individual, group, and exhibitor registration
Dynamic discounting
Streamlined communication with attendees
Payment reconciliation
Robust reporting
Prepare for onsite registration by printing badges and using registrant reports.
Kiosk modes for on-site registration
Support for client staff at registration desk, either remotely or on-site
Escrow account management
Integration
Integrate Registration with the Abstract Data:
Police Registration Status (Active): Require authors (presenting or otherwise) to be registered before submitting an abstract and allow pre-population of the registration form with previously entered info.
Display Registration Status (Passive): Display real-time registration status to submitters.
Setup sites to requires submitters to complete their registration before we give them access to begin a proposal submission
Integrate the Abstract Data into Registration:
In addition to pulling registration status into the abstract system, we can also pull information from the abstract system into the registration system. You can display information like session titles, descriptions, presenter names, CE Credit worth, etc. pulled directly from the abstract system.
Updates you make to those sessions will be instantly reflected on the registration form.
Other Integrations:
Mobile App – restrict app access to only paid registrants, and pre-populate attendees mobile app profile with information from the registration system
Handouts – allow everyone access within the mobile attendee app but restrict access to handouts or other conference materials posted online to paid registrants only
Mobile App Schedule – If you have certain required sessions or events, or if you just ask registrants to indicate which sessions they plan to attend, we can use that information to pre-populate that attendee's personal schedule in your app.
Lead Retrieval – Sync information from the registration system that is useful to your exhibitors to help them better target their marketing efforts.
Continuing Education Credit – We can integrate our registration data with our CE credit system to ensure the appropriate people are given access to earn CE credit. Based on the information we have in the registration system, we limit CE credit access based on:

Whether the person has paid in full
Whether they actually attended the meeting and picked up their badge
If they registered & paid for special ticketed sessions
What type of credit they are eligible for
Group Registration
Advantages:
Buy registrations in bulk at a discounted rate
Pay with a single credit card (or by alternated payment method like check, wire, etc.)
Advance purchase X number of registrations without having to enter or even know the names of all of people who will be attending.
Simplicity for the group contact person
The group contact only has to enter the name and email of each registrant in their group, and we automatically email each one a link for filling out their own personal information and demographics. This takes some of the load off of the group contact, allows for more accurate data collection and gives each registrant the chance to verify their name badge information.
Registrants Corner
A personal page
Every registrant has their own personal Registrant's Corner page used to collect additional details from group and individual registrants.
Follow up information
Registrants sent to this page can verify their name badge details, choose their session selections, or collect follow up information like travel and hotel arrangements.
Exhibitor Registration
Simple:
Easily import a list of exhibitors to pre-populate their registration with company information, a main contact person, booth number, and the number of complimentary badges they've been allotted
Revisit the registration form at any time to buy additional badges after entering names
More robust:
Use exhibitor registration to allow companies to make advertising, exhibiting, sponsoring selections.
This also allows you to offer exhibiting companies the chance to purchase full conference registrations at a special discounted rate.
Onsite Services
Full service registration, Onsite Registration, and Self-serve Kiosks.
We provide training for onsite staff and volunteers as well as provide a comprehensive training guide customized to your registration site and onsite processes reporting.
Our Self-Serve Registration Kiosks help to automate and streamline the process for those checking-in and printing your badge onsite, and reduce the need for onsite staff. It is even useful at a Full Service Registration desk.
Self-serve kiosks:
allow the attendee to make last minute changes before printing their badge
allows a group registrant or exhibitor to print all the badges for their group at once, cutting down on lines.
know when a registrant has an outstanding balance or if their badge has already been printed, prompting them to pay the balance or seek out a conference staff member for assistance.
Badges
Features
Accommodate pre-printing, onsite printing, or a combination of both
Utilize our one-click printing feature along with the self-serve kiosks
Automatically log badge pickup time
Use a compiled PDF of badges for batch pre-printing, or an excel file for a mail merge.
The "Quick Badge" tool allows you to easily print a badge without having to go through the full registration process. This can be useful for staff or vendors.
Badge Design
We can design a printer-ready badge stock file based off the specifications of your paper stock
Output each registrant's information in any style or format needed for the badges
We can customize the printed output to include any of the information we collect during the registration process, like emergency contact info, ribbons, QR codes, event tickets, or receipts.
We're able to accommodate badges of any shape and size
Payment Management
Payment Reports:
Payment Summary
Transaction Report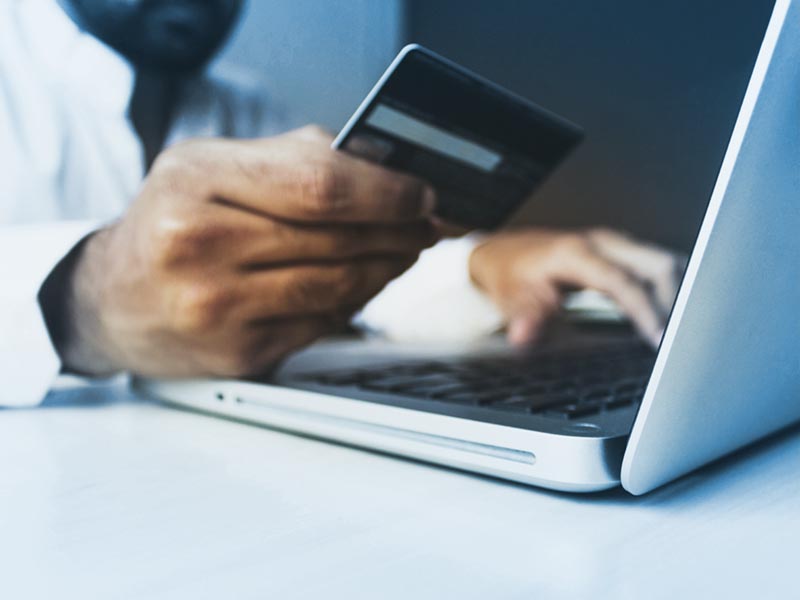 Real-time credit card processing
Card processing can be processed with your organization's merchant account.
Process credit cards in multiple currencies including USD, CAD, EURO, JPY, INR
Check/Wire Payment processing
Payment Reconciliation
Refunds
Balance Due Emails